More articles Wednesday 17 October 2012 4:30pm
Hilary Mantel scoops second Booker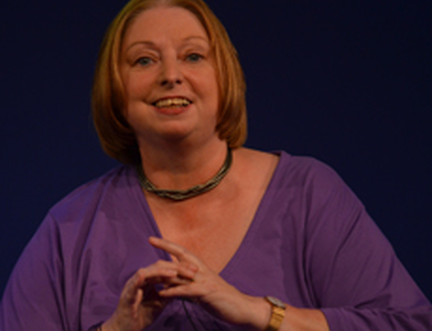 Hilary Mantel has been awarded the 2012 Man Booker Prize for her historical novel Bring up the Bodies, securing her own place in history for being both the first British writer and the first female novelist to be awarded the prestigious literary prize twice.
On receiving the prize Mantel joked 'You wait 20 years for a Booker Prize and then two come along at once.' Before going on to say 'I know how privileged and lucky I am to be standing here tonight. I regard this as an act of faith and a vote of confidence.'
Bring up the Bodies is the gripping second instalment in Mantel's trilogy charting the life of Thomas Cromwell and it describes the events leading up to the execution of Anne Boleyn in 1535. The book follows in the footsteps of Wolf Hall, which won Mantel the Man Booker Prize in 2009, and makes it the first sequel to win the award.
Sir Peter Stothard, Chair of the judging panel, called Bring up the Bodies 'a very remarkable piece of English prose' saying that, although the subject matter 'is well-trodden territory with an inevitable outcome' Mantel 'is able to bring it to life as though for the first time.'
In August this year Mantel appeared at the Edinburgh International Book Festival where she read an extract from Bring up the Bodies and spoke about the things that influence her writing. She also described the challenges of creating compelling historical fiction about already familiar characters, stressing how important it is 'not to judge with hindsight' but rather to move with the characters 'into a future that, from their point of view, is open not predetermined, where chance and hazard will play a terrific role'.
The full event, recorded live in Edinburgh this August, is available to listen to on the Edinburgh International Book Festival website and on iTunes.
More articles