More articles Tuesday 19 February 2013 4:45pm
How did we do? It's in the Annual Review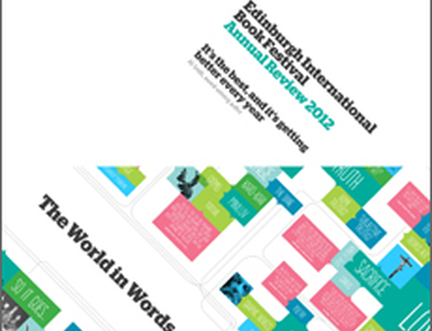 It was a year that produced some astonishing statistics. From the record number of visitors to Charlotte Square Gardens (225,000) to the number of young people who enjoyed author events as part of our outreach programme (3,400), for the numerically minded, our Annual Review is brimming with figures.
As well as the numbers it also reflects on some of the highlights of the Festival, such as the day that acclaimed children's novelist Michael Morpurgo earned a standing ovation with his moving rendition of the song Only Remembered, or the excitement surrounding the inaugural Edinburgh World Writers' Conference events which saw a breathtaking collection of well known authors getting hot under the collar about the issues facing writers today.
There are plenty of heartfelt quotes from authors and audience members, and some stunning photography too. If you're in need of a small but perfectly formed reminder of the good times that took place in Charlotte Square Gardens last August you can download our 2012 Annual Review from our website.
More articles