More articles Wednesday 27 April 2011 10:20am
Imagination runs wild with the RBS Schools Programme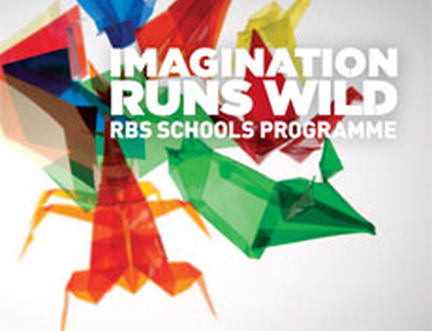 The Edinburgh International Book Festival RBS Schools Programme is now available and this year it's packed to the brim with award-winning authors and illustrators.
The programme, which runs from 22 to 30 August, is created especially for school children of all ages. All events are rooted in the Curriculum for Excellence and the emphasis is on taking part and having fun. This year over 12,000 pupils will enjoy the magic of the Book Festival and have the chance to meet their favourite authors in person. The line up includes a host of famous names such as David Almond, Malorie Blackman, Julia Donaldson and Nick Sharratt, who will be our Illustrator in Residence. The programme also features important newcomers to the writing scene including Jason Wallace who recently won the Costa Children's Book Award for his debut novel Out of Shadows.
This year also sees the return of the RBS Transport Fund which has been put in place to assist schools with the cost of bringing their pupils to the Book Festival. The fund is open to all schools attending the Festival and is allocated on the basis of economic need and geographical distance.
Booking for the RBS Schools Programme opens today, 27 April. To find out more about what's in store, how to make a group booking for your school, and how to submit an application to the RBS Transport Fund you can download the schools brochure from our homepage.
More articles