More articles Thursday 25 July 2013 12:50pm
James Robertson in new event due to demand!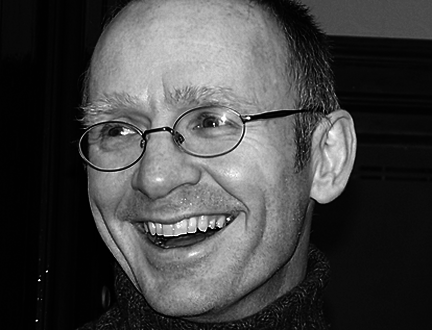 We are delighted to announce that James Robertson, one of Scotland's foremost literary talents, will appear at a second event at the Book Festival.
Tickets for his first event on 18 August sold out swiftly so anyone who was unable to secure tickets can now take the opportunity to see the novelist on Friday 23 August at 12 noon. Tickets are on sale now here on the website or you can ring our Box Office on 0845 373 5888.
James Robertson's new novel, The Professor of Truth, is inspired by the Lockerbie bombing of 1988 and its long aftermath, but this is not the first time he has negotiated the sometimes difficult territory between real and imagined lives, whether in his historical novel about Scotland and slavery, Joseph Knight, or his epic of post-war Scottish politics and society And the Land Lay Still. In this special additional event James Robertson will read from his work and discuss his writing with Ruth Wishart.
James Robertson is a poet, novelist, short story writer and editor, writing in English and Scots. He was born in Kent in 1958, but grew up in Bridge of Allan, Stirlingshire from the age of six. His first book was a collection of short stories, published in 1991, and since then he has published more than twenty books, for both adults and children. Robertson is a founder, editor and a contributing author to the Scots language children's imprint Itchy Coo and he also set up the pamphlet-publishing imprint Kettillonia in 1999.
For more information about the author including a new piece of writing commissioned by the Book Festival, an audio interview and film footage of his 2010 Book Festival event:
Watch a video excerpt from James Robertson's 2010 Book Festival event

Hear James Robertson reading his work
Read James Robertson's piece of writing commissioned by the Book Festival, on the theme of 'Elsewhere'

Read an interview on The Guardian website with James Robertson
More articles