More articles Tuesday 17 January 2012 1:00pm
John Burnside wins poetry double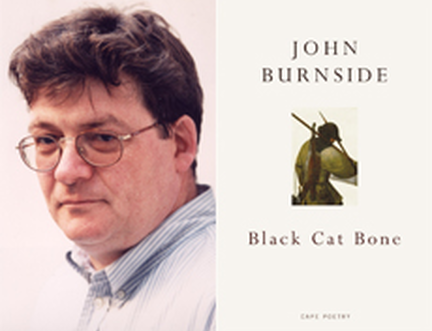 Scottish poet John Burnside has been announced as this year's winner of the TS Eliot Prize for Poetry for his collection Black Cat Bone.
This is the second prestigious prize for Burnside, who was awarded the Forward Prize for the same collection just a few weeks ago.
Black Cat Bone, the title of which is a reference to a good luck talisman, was highly praised by the judging panel. Gillian Clarke, chair of the judges and a fellow poet, described it as 'a haunting book of great beauty, powered by love, childhood memory, human longing and loneliness'. She also said that it 'grew with every reading'.
Burnside was chosen as the winner from an exceptional shortlist which included previous TS Eliot prize winners Sean O'Brien and Carol Ann Duffy.
On hearing the news that he'd won, Burnside said that he was so surprised he 'thought there had been a mistake'.
The TS Eliot Prize for Poetry was established to celebrate the Poetry Book Society's 40th birthday and to honour its founding poet. The £15,000 prize, donated by Eliot's widow, is awarded to the best collection of new poetry published in the UK and Ireland during the previous year.
Listen to John Burnside reading from his winning collection and discussing the inspiration behind his poetry.
More articles