More articles Sunday 30 August 2015 10:00am
Journalist Johann Hari calls for legalisation of drugs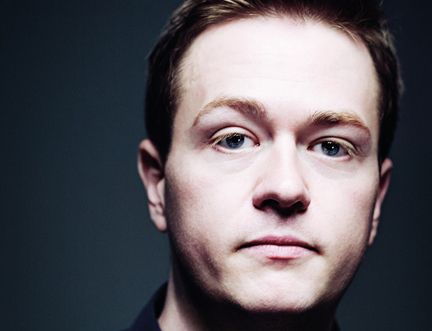 The legalisation of drugs in Scotland would cut rates of narcotics-related violence at a stroke, journalist Johann Hari has claimed. Addressing an audience at the Book Festival, Hari said that the vast majority of drug-related violence was connected to dealers fending off rivals and maintaining a climate of fear to keep control of the supply, creating a "war for drugs".
"The war for drugs is being played out in Scotland all the time," he said. "The majority of stabbings you're hearing about in Glasgow are 'war for drugs' fighting. And they end when it's legal." Hari, said that just 7 per cent of drug-related violence involved addicts attacking someone. "All the rest has nothing to do with that," he said. "It's rival drug gangs killing each other. But by calling it drug-related violence, it seems to shore-up the drug world. You think 'ah, we have all this drug-related violence, we need to crack down on drugs'. In fact, it's the crackdown on drugs that's causing 93 per cent of the violence, and that's an important thing to understand because it's a massive issue in Scotland."
The journalist was discussing his new book, Chasing the Scream, which examines the development of the war against narcotics. In presenting a series of individual stories, Hari sets out a radical argument for the legalisation of drugs as a way of tackling the problem addiction, one which, he says, governments have so far failed to do. "What the drug war has done is dehumanise the people at the heart of it," he said. "Whether they are drug users, drug addicts, cops, or the people in the supply route countries."
He related how Ruth Dreifuss, Switzerland's first female president, had pushed through legalisation of heroin for addicts. Hari said that in making the argument for legalisation, she had addressed the public's fears of what it would bring head-on and won them over, so that in a referendum on the policy it had gained 70 per cent support. He said: "She told them 'you hear the words legalisation of drugs and you think that will bring about anarchy. What we have now is anarchy. Unknown criminal gangs selling unknown chemicals to unknown drug users, all in the dark filled with chaos, violence and disease. Legalisation is a way of restoring order to our lovely clockwork cities."
The writer argued that, by the state taking on the supply of hard drugs, it could help addicts turn their lives around, bankrupt violent criminal gangs by taking away their market, and cut rates of disease and violence. Citing another example, Hari said that, in 2000, Portugal decriminalised all drugs and invested money into supporting drug addicts, setting up a job creation scheme, offering them micro loans to form businesses as well as rehabilitation. He said that as a result, injected drug use was down 50 per cent, while overdose, disease rates and street crime had also fallen significantly.
Hari asserted that, as one of the drugs capitals of Europe, Scotland was perfectly-placed to take a new route, but only if the public forced politicians to act. "It could be the absolute font of alternative for policies for doing this like the world, like Portugal was, and if there's a movement for them to do that then Scottish people are ripe for being persuaded," he said. He added that the fact that two people were dying from drug-related deaths in Scotland every day was "totally preventable": "None of it has to happen, it could be stopped tomorrow if enough of us demanded it."
More articles