More articles Thursday 18 August 2016 11:45am
Man Booker International Prize Winner Makes an Appearance at the Book Festival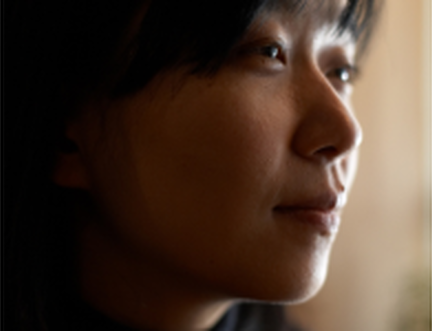 In front of an intimate audience at the Book Festival last night, 2016's Man Booker International Prize winner Han Kang and her British translator Deborah Smith discussed the mammoth success of the winning novel, The Vegetarian. "It was like a typhoon," Kang confessed of the response in South Korea following the announcement in May. "I have a much broader audience now. I have to adjust to this writing environment."
She confessed that some Korean readers had written to her, deeply upset by The Vegetarian, in which a woman gives up first meat and then humanity altogether as she fantasises about becoming a plant. "They were upset by the extremity and bizarreness," Kang explained. "They promised never to read my books again." She laughed. "I didn't mind. It was a very interesting reception."
Kang and Smith, who are currently working on a translation of a third novel following The Vegetarian and this year's Human Acts, discussed how they met. "The publisher found me on Twitter," confessed Smith who had never translated before. "I'd always thought I would like to translate Korean at some point in my life." Smith chose to learn Korean at the age of 22 when she graduated from university with an English Literature degree during the financial crisis. "I picked a language no one studies here and one in which I couldn't find a single book in translation," she said. "That worked out well."
Boyd Tonkin, who chaired the event and was the chair of the Man Booker International Prize's Judge's Panel, explained that out of 156 novels that were narrowed down over eight months, "one thing that never changed was the immensely high regard in which we held The Vegetarian". He also praised Smith's "resonant, fluent and nuanced translation", describing the novel, for which they both deserved equal credit, as "an extraordinary act of defiance". He invited Kang and Smith to read the same sections of the book, first in Korean and then in English, followed by parallel readings from Human Acts, Kang's latest novel inspired by the Gwangju Uprising of 1980.
"I grew up in Gwangju," Kang explained. "The massacre was a fundamental experience for me." She added that all her writing, for which she has been celebrated for years in her native South Korea, deals with the fundamental questions of being human, violence, dignity, and beauty. As for how she views the western perception of The Vegetarian as a feminist novel and a radical indictment of South Korean patriarchy, she refused attempts to pigeon hole it. "I think the novel has layers," she said. "It is about the difficulty of understanding others, insanity, violence, and the voice of women screaming silently. It you define it as feminist it could reduce it to a simpler narrative."
The Vegetarian is available to buy in our independent bookshop in Charlotte Square Gardens.
More articles