More articles Thursday 26 July 2012 11:00am
Man Booker longlisted authors come to Edinburgh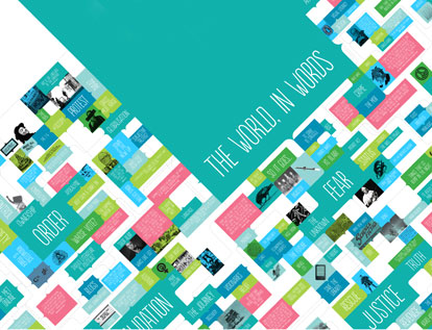 The longlist for the Man Booker Prize was announced yesterday and we are delighted to be welcoming six of the twelve authors who are in the running for the prize to the Edinburgh International Book Festival in August.
The longlist features an outstanding line up of established authors such as previous winner Hilary Mantel who is longlisted for Bring up the Bodies, alongside newer names such as India's celebrated poet Jeet Thayil who is on the list for his first novel Narcopolis.
Nick Barley, Director of the Edinburgh International Book Festival, said 'We are delighted to welcome so many of the authors selected for the longlist for this prestigious literary prize to Edinburgh this year. These six writers have all written wonderful books, and we are thrilled that we will be able to showcase them to our audience.'
Buy tickets to see these Man Booker longlisted authors:
Ned Bauman discusses his second book The Teleportation Accident on Tuesday 14 August.
Hilary Mantel will be joining us to discuss Bring up the Bodies on Tuesday 14 August (currently sold out).
One of Britain's most respected playwrights Michael Frayn talks about his new comedy Skios on Thursday 16 August.
Will Self discusses his ambitious new novel Umbrella on Saturday 25 August.
Jeet Thayil introduces his first work in prose Narcopolis on Sunday 26 August.
Acclaimed novelist Deborah Levy discusses Swimming Home on Monday 27 August.
Tickets are also available by calling the Book Festival Box Office on 0845 373 5888.
More articles