More articles Tuesday 14 September 2010 1:04pm
Media Gallery update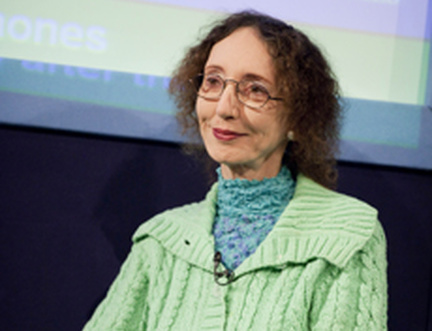 Seven new audio recordings of events have been added to our abundant Media Gallery: there is now a total of twenty six 2010 Book Festival events to listen to and enjoy. With more still to come!
The Edinburgh International Book Festival's Media Gallery gives you the opportunity to delve into our past programmes and immerse yourself in photos, videos and audio alike.
Today we added seven engaging new audio recordings to tempt the ears of those of you who missed the events, or wish simply to revisit them (we don't blame you):
Andrew O'Hagan: the unforgettable tale of Marilyn Monroe, Frank Sinatra and a dog called Maf.
David Vann & Willy Vlautin: two writers with riveting, unique accounts of father-son relationships
Reggie Nadelson in conversation with Ian Rankin: two crime writers discuss one brilliantly believable detective
Philippe Sands: a gripping discussion of war crimes
Joyce Carol Oates: listen to one of the greatest living American writers
Tom McCarthy: major new voice in British literature discusses his second novel
Marina Endicott & Lisa Moore: two remarkable writers discuss life and death
Emma Donoghue & Fiona Shaw: two unique writers as they look at love and trauma through a child's eyes
Sophia Jansson: celebrating 65 years of the Moomins
Roddy Doyle: join the audience of Roddy Doyle's popular and fun event
More coming soon!
More articles