More articles Thursday 23 June 2011 5:55pm
Prestigious prize for Patrick Ness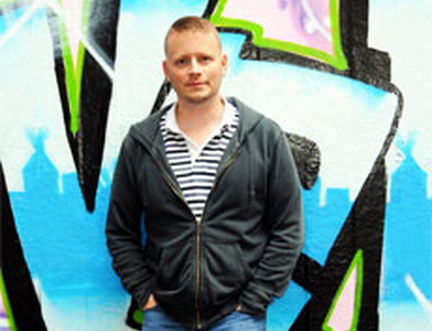 Book Festival author Patrick Ness has won the prestigious CILIP Carnegie Medal for his teen novel Monsters of Men. Described by Ferelith Hordon, Chair of the judging panel, as a novel that 'both stands alone, and stands out' Monsters of Men is a gripping story of survival and the complex, dehumanising realities of war. The book is the final part of Ness' award-winning Chaos Walking trilogy which is the first series ever to have had each of its titles on the Carnegie shortlist.
On winning the award Ness said it was 'an incredible, career-defining honour' and that he was 'genuinely moved to have been chosen'.
Often described as the award that writers want to win, the Carnegie Medal is given annually to the writer of an outstanding book for children. This year's shortlist boasted an exceptional array of talent and included Theresa Breslin, Geraldine McCaughrean, Meg Rosoff, Marcus Sedgwick and Jason Wallace. We are delighted to be welcoming all 6 of the shortlisted authors, including Patrick himself, to the Book Festival in August. Full details of their events can be found in our programme.
Guardian article about Patrick Ness winning the Carnegie Medal
Read an extract from Patrick Ness' award-winning book Monsters of Men

More articles