More articles Wednesday 24 February 2010 12:00am
Prize-winners round up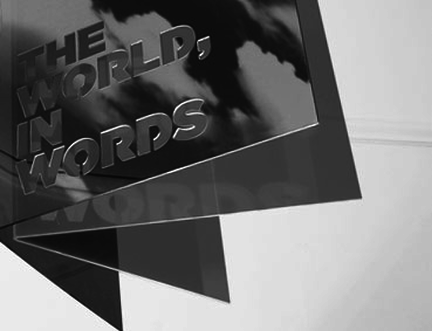 Here's a wee round up of prizes won by some of our 2009 Book Festival authors since the festival took place last August. Haven't they done well?
---
January 2010
Adam Foulds
Southbank Show Awards literature prize for The Quickening Maze
Colm Toibin
Costa Novel Award for Brooklyn?
Patrick Ness
Costa Children's Award for The Ask and the Answer
---
December 2009?
Petina Gappah
Guardian First Book Award for An Elegy for Easterly
---
November 2009
Robert Crawford
Saltire Society Scottish Book of the Year Award for The Bard
Eleanor Thom
Saltire Society Scottish First Book of the Year for The Tin Kin
Neil Gaiman
Booktrust Teenage Prize for The Graveyard Book
Sam Lloyd
Roald Dahl Funny Prize (age 6 and under) for Mr Pusskins Best in Show
Philip Ardagh
Roald Dahl Funny Prize (age 7 – 14) for Grubtown Tales: Stinking Rich and Just Plain Stinky
---
October 2009
Hilary Mantel
Man Booker Prize for Fiction for Wolf Hall
Don Paterson
Forward Poetry Prize for best collection for Rain
Robin Robertson
Forward Poetry Prize for best single poem for At Roane Head
Emma Jones
Forward Poetry Prize for best first collection for The Striped World
The 2010 Book Festival programme will be available from June. Until then we can't divulge its contents, but what we can say with true conviction is that it will be full of future prize winners...
More articles