More articles Sunday 14 August 2016 6:00pm
Sir Malcolm Rifkind Tackles the Topic of Boris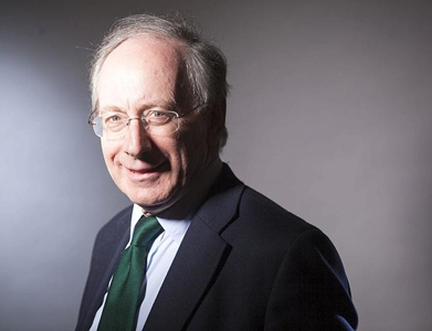 The fortunes and follies of Westminster's two dominant political parties following Britain's vote to leave the EU in June were outlined in a warm and witty event with Sir Malcolm Rifkind at the Book Festival yesterday evening.
Jousting with the ever-spiky Ruth Wishart – wearing a t-shirt emblazoned with 'Bloody Difficult Woman', a nod to Rifkind and former Home Secretary Ken Clarke's comments on Prime Minister Theresa May – the veteran politician suggested the current incumbent of his old post as Foreign Secretary, Boris Johnson, represented "a gamble" – but one which May "could not lose".
Adamant that Boris would have to reinvent himself not as a celebrity but a statesman, Rifkind seemed confident that the former Mayor of London could be a success. "He's not a Trump", Sir Rifkind outlined, but any failure on the Leave campaign leader's part would not be an issue for "tough" Theresa May.
Pushed on another fallout from Brexit – Labour's rumbling "existential" crisis – Rifkind joked that he "could live with" the party's collapse north of the border, but was more serious in his insistence that "it's about time we had a decent opposition" in Westminster.
Europe and the future of Britain's four nations within it inevitably dominated the discussion. The possibility of a hard border between the Republic and Northern Ireland would be avoided, Rifkind claimed confidently; though he was less convinced by the notion of an independent Scotland's place within the EU. Directly contradicting Lord Mervyn King, his predecessor in the Baillie Gifford Main Theatre, Rifkind rubbished the possibility of Scotland continuing to use the pound after leaving the Union. Instead of break-up, Rifkind said he is happy and confident that Britain is "stumbling towards a quasi-federal state".
Rifkind's session was filled with fascinating insights into the corridors of power from a man who held numerous major Cabinet positions under Margaret Thatcher – who "never understood Scotland's national identity" – throughout her premiership. From dinner parties with Mikhail Gorbachev to his unlikely unification of Rangers and Celtic supporters in a chorus of boos at an Old Firm match, Rifkind's long and story-laden career is mined in new book Power and Pragmatism.
More articles