More articles Wednesday 17 November 2010 5:30pm
Three exciting job vacancies at the Book Festival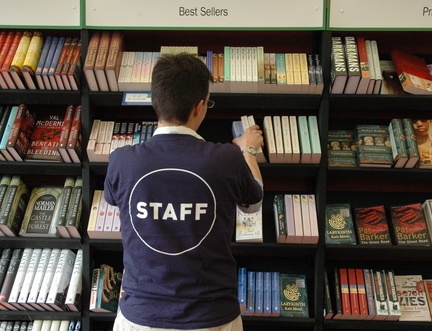 We are currently seeking creative, experienced, enthusiastic and highly organised people to join our dedicated team of staff in Edinburgh.
The three available roles are: Children & Education Programme Director: to create and deliver the best festival of writing for children and young people in the world; Programme Assistant: to assist the Children and Education Programme Director to deliver an outstanding programme of events for young people; and Marketing Officer: to play a key role in all aspects of marketing the Festival to develop audiences and increase sales.
The closing date for applications is Wed 24th November at 12 noon.
Full details for each position can be found on the jobs page of our website.
More articles