More articles Tuesday 01 August 2017 11:00am
Tribute to Stephanie Wolfe Murray Event Announced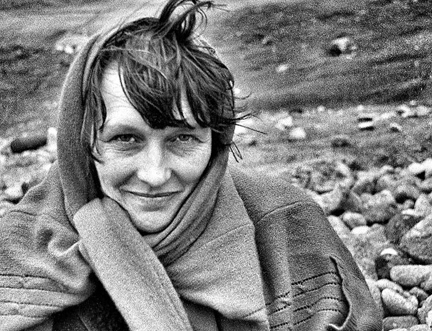 Today, we have added a special event to our Book Festival programme which will see a host of Scotland's leading authors come together to pay tribute to the co-founder of Canongate Books, Stephanie Wolfe Murray, who sadly passed away earlier this year.
It seemed only right that the Book Festival stage a tribute to a woman who was not only the co-creator of one of the most influential and successful Scottish publishing companies of the past century, but was also loved dearly by the international literary world.
Authors coming together to share readings and memories at 7.15pm on 23 August include Alasdair Gray, whose Scottish Book of the Year Award-winning Lanark was published by Stephanie, and Book Festival favourite Alexander McCall Smith, who has had many of his much-loved novels published with Canongate. Mairi Hedderwick, Tom Pow and Stephanie's son, Kim Wolfe Murray, will also take part and the event will be chaired by Canongate's own Jamie Byng.
The event will be a celebration of all of Stephanie's extraordinary achievements – including readings from the Canongate Classics imprint, which saw Stephanie bring overlooked Scottish authors back into print.
Tickets for the event are free but must be booked in advance through our website, or by calling the Book Festival Box Office on 0845 373 5888.
More articles