More articles Wednesday 02 March 2016 5:30pm
Two Thousand School Children Set To See The Biggest Book Show On Earth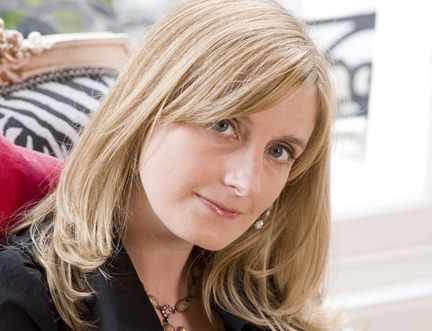 Superstar authors and Edinburgh International Book Festival favourites will take to the stage of the Usher Hall on Thursday 3 March to celebrate World Book Day with 2000 Scottish school kids, as we host The Biggest Book Show On Earth 2016.
Edinburgh's status as a world centre for literature means there's no more fitting place to welcome this enormous roadshow for children on World Book Day. We've been working with schools in the city and further afield to bring children face to face with some of the most celebrated authors and illustrators in children's fiction, with all tickets entirely free.
The show will be headlined by stand-up comic and The Person Controller author David Baddiel; he'll be joined on the bill by award-winning illustrator Nick Sharratt, and Cressida Cowell, writer of international bestseller How To Train Your Dragon, now a major animated movie franchise.
In a fast-paced and packed day, we also welcome Jonathan Meres (The World of Norm), author-illustrator duo Cerrie Burnell and Laura Ellen Anderson, and The Imagination Seekers, celebrating 100 years of children's literary icon Roald Dahl. Steven Butler, a Roald Dahl Funny Prize nominated author, will compere the show.
After a whirlwind showcase from each, the children will have the chance to meet their heroes and ask any burning questions. Books will be available to purchase and to have signed on the day – with each child issued a £1 voucher by World Book Day.
We're delighted to be partnering with World Book Day at the Usher Hall for this event, which is part of our Booked! programme, supported by players of People's Postcode Lottery. Booked! is the Edinburgh International Book Festival on the road around Scotland, throughout the year. A celebration of words and ideas, Booked! is produced in collaboration with a variety of partners, bringing authors, artists and audiences together to inspire each other and to be inspired, to share stories and experiences, and to bring books to life for people of all ages in their own communities.
More articles