More articles Saturday 25 August 2012 8:45pm
Winners of Britain's oldest literary prizes announced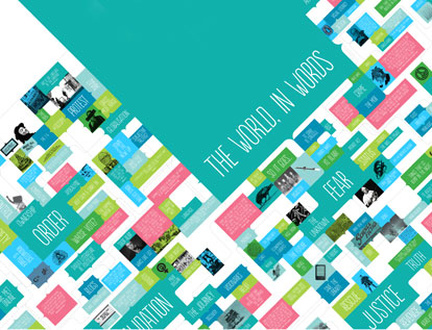 Acclaimed novelist Padgett Powell and leading biographer Fiona MacCarthy have joined the roll-call of celebrated writers to win the James Tait Black Prizes, Britain's oldest literary awards.
The winners of the £10,000 prizes, which are awarded each year by the University of Edinburgh's English Literature department, were announced this evening by broadcaster Sally Magnusson during a special awards ceremony at the Edinburgh International Book Festival.
The prizes are for the best work of fiction and the best biography published during in the last 12 months.
American writer Padgett Powell, whose work has been nominated for an American Book Award and excerpted in The New Yorker, won the fiction prize for his book You and I. On winning the award Powell said 'The woman who forty years ago inspired me and supported me in the presumption to write - she appears in my first book as a 'literary mother ' - has recently written me that she considers the James Tait Black Prize second to the Nobel. I do not gainsay her. '
Powell saw off competition from authors including Man Booker Prize nominee A D Miller and Scots writer Ali Smith, who also made the fiction shortlist in 2006 and 2011.
One of Britain's foremost literary biographers, Fiona MacCarthy, is the recipient of the biography prize for her book on the British artist and designer Edward Burne-Jones, The Last Pre-Raphaelite: Edward Burne-Jones and the Victorian Imagination. McCarthy topped a biography list that included Pulitzer Prize winner Manning Marable for his book, Malcolm X: A Life of Reinvention, and Australian author Ian Donaldson for his biography of Renaissance dramatist Ben Johnson.
Biography judge Professor Jonathan Wild of the University of Edinburgh said 'The James Tait Black Prizes have a very long history of celebrating the work of great novelists and biographers. The quality of works we considered this year was top notch, which made the shortlisting process even more difficult than usual. '
The James Tait Black Memorial Prizes were founded in 1919 by Janet Coats, the widow of publisher James Tait Black, to commemorate her deceased husband's love of reading. They are the only major British book awards judged by scholars and postgraduate students of literature.
This year the James Tait Black Prizes have been extended to include a new category for drama. The prize for the best original new play written in English, Scots or Gaelic has been organised by the University in partnership with the National Theatre of Scotland as part of celebrations to mark 250 years of English Literature study at the University of Edinburgh. The first winner of this award will be announced in August 2013.
Later in the year the University will be making a special award for the 'Best of the James Tait Black' in fiction. The award-winner will be drawn from fiction winners since the award began in 1919 and a shortlist of authors will be announced in the Autumn.
More articles