More articles Tuesday 25 October 2011 1:00pm
World Book Night is back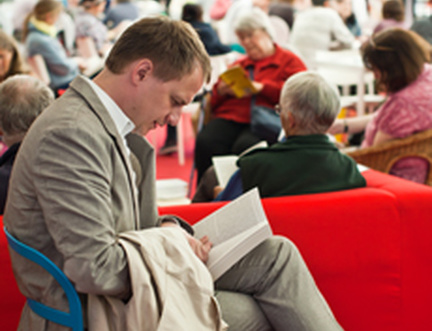 World Book Night is returning and the 25 titles to be given away by members of the public have been revealed. The list offers an eclectic mix of classical literature and modern bestsellers through to non-fiction and science fiction. Stephen King, Charles Dickens, Bill Bryson and Emma Donoghue all feature on the list which was chosen from the top 100 titles suggested by the public.
Once again the World Book Night organisers are seeking 20,000 volunteers to be part of this exciting book-giving extravaganza, which will take place on next year's UNESCO International Day of The Book, 23 April.
Each volunteer giver will receive 24 copies of their chosen book to give away as they please. The remainder of the 1 million books, which are being specially printed for World Book Night, will be distributed directly to hostels, prisons, hospitals and libraries through World Book Night charitable partners.
World Book Night, which first took place in the spring of 2011, was established to spread a love of reading and books. Julia Kingsford, World Book Night Chief Executive said she hoped that the 'brilliant reads' chosen for the 2012 giveaway would inspire 'many hundreds of thousands of people to read'.
Full details of the 25 titles included in the giveaway along with details of how to apply to be a volunteer giver are on the World Book Night website.

More articles