More articles Monday 23 April 2012 5:59pm
World Book Night is here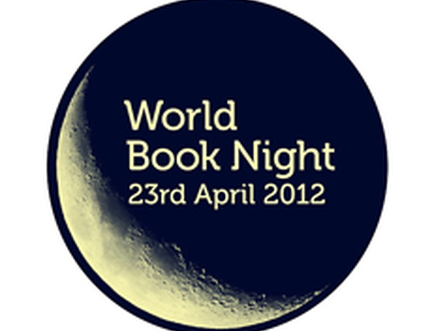 Over 2 million books will be given away for free today, as part of World Book Night's massive celebrations. Across the UK, thousands of book lovers will each give away copies of their favourite World Book Night title in a bid to share their passion for books and encourage new people to fall in love with reading. Each book given away has been selected from a shortlist of titles nominated by the public and is a specially printed World Book Night edition.
In addition to the books being handed out by members of the public, World Book Night will be giving a further 620,000 copies directly to readers in care homes, prisons, libraries and other places where the recipients can benefit hugely from the gift of reading.
Joining in the book-giving celebration is Edinburgh International Book Festival Director Nick Barley who will be giving away copies of The Damned Utd by David Peace to people participating in the literacy and creative writing courses run by St Georges Crypt, a charity providing care and support for homeless, vulnerable and disadvantaged people.
Following the success of the inaugural World Book Night in 2011, this year sees similar big book give-aways in Ireland, Germany and the US, with almost 80,000 people world-wide joining in the book-giving fun.
The World Book Night book-giving extravaganza in the UK will be accompanied by a host of events and activities taking place across the country, including a special event at the Southbank Centre in London which you can watch via live streaming on the World Book Night website.
More articles