Creating Magical Worlds with Chris Riddell
Age 7-10
Fri 25 Aug 15:15 - 16:15
Baillie Gifford Sculpture Court
Changed
Chris Riddell will be appearing remotely.
Attend in person
Baillie Gifford Sculpture Court
£5.00
Watch online
Pay what you can to watch online. Available to watch any time.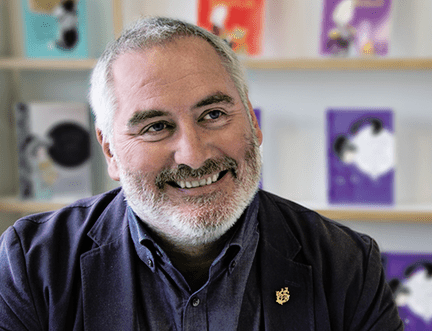 Join Costa Book Award–winning creator of Goth Girl and former Children's Laureate Chris Riddell in this magic–packed event. Today, Chris shares how he created the fabulous Cloud Horse Chronicles series, before live-drawing some of the mystical characters. Then, discover how Chris puts a new spin onto classic tales as he talks about his reimagining of the iconic The Little Prince story, as well as the wonderful range of poets in his brand new The Big Amazing Poetry Book.
---