THE BAILLIE GIFFORD EVENT
Illustrate your Feelings with Dunja Jogan
Sun 30 Aug 10:00 - 10:35
Baillie Gifford Children's Theatre Online
Free, online
LD

(Learning Disability Friendly Event)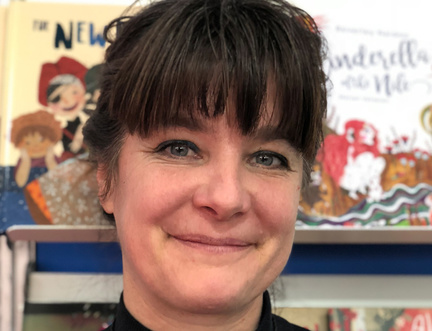 Sponsored by

Age 4+
Dunja Jogan's Felix After the Rain is a wonderful introduction to discussing – and dealing with – feelings. This beautifully illustrated book follows Felix, who hides his sadness in a black suitcase – until one day the suitcase is accidentally opened. Hear Dunja tell Felix's story, discover how she creates her wonderfully emotive illustrations and then have a go at drawing your own feelings. This event is part storytime, part mindfulness drawing, so if you want to relax and unwind, stay tuned for some beautiful watercolour nature drawing set to soothing piano music after the reading.
This is a pre-recorded event.
This event will be accompanied by a video resource created by our friends at PAMIS demonstrating how to create a sensory story of Felix After the Rain so that those with learning disabilities can join in. You'll find this video on our Learning site in the coming days, and if you click 'Save my place and get reminders' below we can email you when the video is available.
Part of our Drawing Stories series of events.