Iman Mersal: The Limits and Pleasures of Egyptian Womanhood
Wed 18 Aug 16:15 - 17:15
Castle View Studio
Watch online
Pay what you can to watch online. Available to watch any time.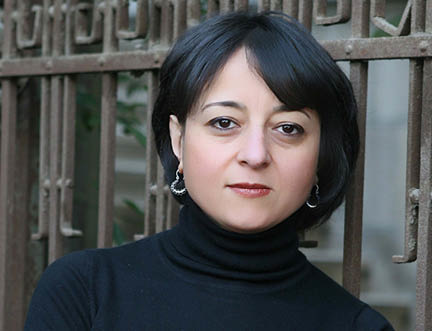 Iman Mersal is a major figure in international literature, an Egyptian poet whose work is characterised by her ardently experimental style. Her latest novel, Fee Athar Enayat Al Zayyat (In the Footsteps of Enayat Al-Zayyat), was published in 2019 and was named as the winner of the prestigious Sheikh Zayed Book Award earlier this year. Inspired by the work, life and death of Egyptian writer Enayat Al-Zayyat, Mersal writes the portrait of a woman rallying against a society framed by nationalism and fear, where individualism is something to be quashed. There are parallels between Mersal's own experiences as a writer who came of age in 1990s Egypt and her protagonist who was trying to get published in the same country 60 years ago. Mersal discusses her astounding novel, contemporary Egyptian womanhood, and how translation takes words 'to new languages and homes' with poet and writer Mona Kareem.
This is a live event, with an author Q&A.
Categories: Language/Translation, Poetry/Spoken Word, Women/Feminism, Words/Reading, World Voices, Writing/Publishing
---