Jeremy Atherton Lin: Coming Out, Going Out
Sat 28 Aug 19:00 - 20:00
The New York Times Theatre (in Sculpture Court)
Watch online
Pay what you can to watch online. Available to watch any time.
Attend in person
The New York Times Theatre (in Sculpture Court)
£14.00 [£12.00]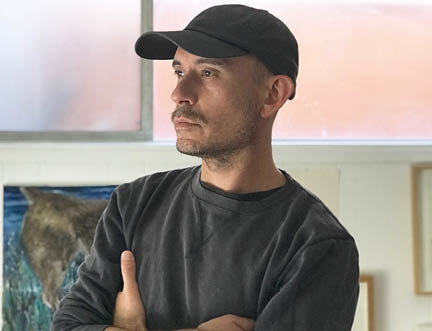 For the past generation it has been possible for LGBTQIA+ people in most of Britain and the USA to go out in an open display of solidarity and sexual freedom that was long denied to those who came before them. The culture of the Gay Bar is the subject of Jeremy Atherton's new book, covering leather parties in San Francisco's Castro district as well as dark rooms in Vauxhall railway arches in London. It offers a sparkling, entertaining memoir of the author's own experiences as a mixed-race gay man. According to one review, it is a multi-dimensional book: 'erotically gamey and intellectually playful, combining soft porn with social theory, semen with semiotics'. But even before they were shut down by Covid, many LGBT-friendly bars around the world had been threatened with closure: rising rents, competition from straight establishments and the popularity of online queer dating had put hundreds of these safe havens at risk. Today Atherton Lin talks about the joys, memories and vital social histories of gay bars he has known.
This is a live event, with an author Q&A. If buying a ticket to watch the event in-person, the author will be on stage, in the venue. After the event, Jeremy Atherton Lin will be doing an in-person book signing on the Festival site.
Categories: Biography/Memoir, Gender/Sexuality, LGBTQI+, Race
---