THE UNIVERSITY OF EDINBURGH EVENT
Judith Bryan, S I Martin & Nicola Williams with Bernardine Evaristo: Black Britain, Writing Back 
Sat 21 Aug 17:30 - 18:30
Baillie Gifford Theatre (in West Court)
Captioned
Watch online
Pay what you can to watch online. Available to watch any time.
Attend in person
Baillie Gifford Theatre (in West Court)
£14.00 [£12.00]
Sponsored by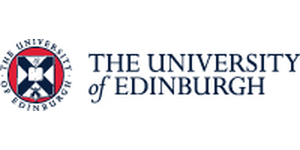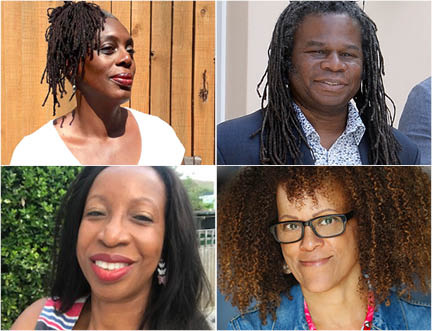 Sponsored by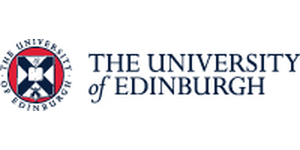 Winning the Booker Prize in 2019 changed everything for Bernardine Evaristo. But as well as enjoying international fame for herself, Evaristo has been able to turn up the volume on something she has been doing for years: championing the work of other Black British writers. Today she interviews three authors whose books were first published in the 1990s and are now republished by Hamish Hamilton as part of a series entitled Black Britain: Writing Back, all selected by Evaristo. Judith Bryan discusses Bernard and the Cloth Monkey, a woman's coming-of-age tale that Evaristo describes as 'quietly outstanding', while S I Martin presents his historical novel Incomparable World, a multiracial escapade set in 18th-century London. And Nicola Williams, a barrister as well as a novelist, discusses her legal thriller Without Prejudice – the story of a young woman of working-class Caribbean background and her struggles to succeed as a lawyer in a predominantly white, male environment. Join the authors and their commissioning editor as they discuss their novels and the changing literary ecosystem into which their books are published today. 
This is a live event, with an author Q&A. If buying a ticket to watch the event in-person, the authors and participants in this event will take part remotely from wherever they are in the world; you'll watch them on a large screen in the venue.
In association with Edinburgh Futures Institute.
Categories: Crime/Thriller, Gender/Sexuality, History, Race, Women/Feminism, Writing/Publishing
---