Lisa Taddeo: Violently in Love
Thu 26 Aug 19:15 - 20:15
Castle View Studio
Watch online
Pay what you can to watch online. Available to watch any time.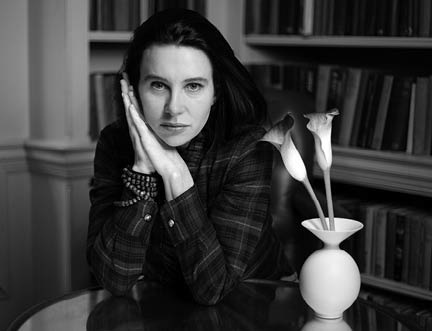 In her bestselling non-fiction book Three Women, Lisa Taddeo gave an account of the defining sexual relationships in three real women's lives. Now the American author turns her hand to fiction, and her debut novel Animal opens with a bang – literally. Love-addicted Joan has been having an affair with her married boss, but as she is in a restaurant having dinner with another man, he bursts in and shoots himself in front of her. Following that explosive opening paragraph, Animal charts Joan's journey – both physical and sexual – across America to the west coast. Often depraved and violent but always written in dazzling prose, Taddeo's depiction of Joan's life confirms her remarkable ability to document female rage, violence and revenge. In today's event she talks about the immersive research and incessant journeying that went into writing this propulsive, dynamic thriller.
This is a live event, with an author Q&A.
Categories: Crime/Thriller, Fiction, Gender/Sexuality, Women/Feminism
---