Meg Mason: Femme Fatalistic
Sun 14 Aug 15:45 - 16:45
Baillie Gifford Sculpture Court
Changed
Meg Mason is appearing remotely
Watch online
Pay what you can to watch online. Available live, then on-demand after the event.
Attend in person
Baillie Gifford Sculpture Court
£14.00 [£12.00]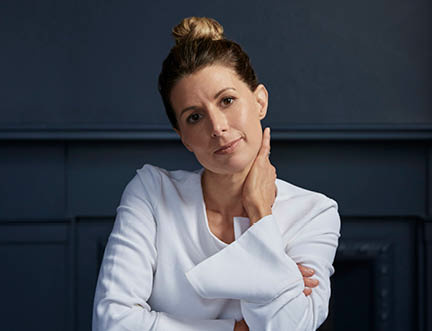 Meg Mason's breakout bestselling novel of love, family and mental health, Sorrow and Bliss, was shortlisted for the Women's Prize for Fiction and dubbed 'the book you have to read this summer' by the Evening Standard. Comparisons have arisen to BBC's Fleabag, perhaps due to the piquant combination of humour and darkness Mason brings to this event or the refreshing view of contemporary womanhood offered.
Meg Mason is appearing remotely.
Categories: Family, Fiction, Health/Wellbeing, Humour/Satire, Women/Feminism
---