Natasha Brown & Olivia Sudjic: Unravelling Lives
Mon 23 Aug 19:00 - 20:00
Baillie Gifford Theatre (in West Court)
Watch online
Pay what you can to watch online. Available to watch any time.
Attend in person
Baillie Gifford Theatre (in West Court)
£14.00 [£12.00]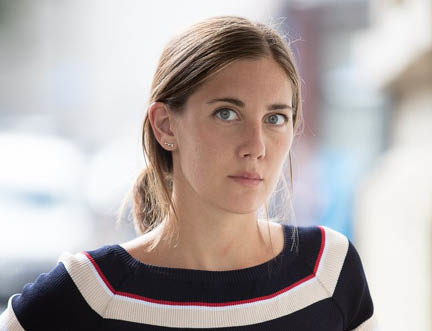 How do we manage the carefully assembled pieces of our lives, and what happens when events out of our control leave us exposed? These questions seem to haunt both Olivia Sudjic's Asylum Road, and Natasha Brown's Assembly. In Sudjic's intensely atmospheric work, an unexpected proposal forces main character Anya to confront the trauma of her childhood in Sarajevo. In Natasha Brown's blistering debut Assembly, the novel's narrator is an unnamed Black British woman who has been navigating class, race, freedom, the myths of meritocracy when everything threatens to come apart. Join us today to hear two of the most exciting voices in British fiction discuss their captivating stories of 21st century life and womanhood.
This is a live event, with an author Q&A. If buying a ticket to watch the event in-person, the authors will be on the stage, in the venue.
Categories: Crime/Thriller, European Fiction, Fiction, Race, Women/Feminism
---