Pat Nevin with Val McDermid: Scottish Football's Indie Star
Sun 15 Aug 13:00 - 14:00
The New York Times Theatre (in Sculpture Court)
Watch online
Pay what you can to watch online. Available to watch any time.
Attend in person
The New York Times Theatre (in Sculpture Court)
£14.00 [£12.00]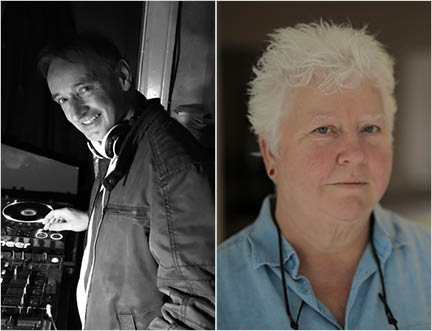 At the height of a luminous playing career, Pat Nevin spent evenings at theatre and ballet performances, and wrote a column in the Chelsea club newspaper, championing his favourite indie bands. He even had the joy of helping John Peel with the admin for his legendary late-night Radio 1 show. This sense that there is more to life than sport is what makes his new book, The Accidental Footballer, so different from the average football memoir. Brought up as part of a socialist, Catholic family in Glasgow's Easterhouse, Nevin developed a loathing for sectarianism which undoubtedly galvanised his efforts to stamp out racism in football. And after ending his playing career at Kilmarnock and Motherwell, Nevin has earned his place as one of the smartest and most perceptive football pundits in the business. Join him for a blether with Val McDermid, covering Hibs, nights out at the Hacienda and the Happy Mondays.
This is a live event, with an author Q&A. Authors and participants will be on stage, in the venue. After the event, Pat Nevin will be doing an in-person book signing on the Festival site.
Categories: Biography/Memoir, Race, Religion, Scottish Interest, Sport
---