Raven Smith: On the Magnetism of Masculinity
Wed 17 Aug 19:00 - 20:00
Baillie Gifford Sculpture Court
Watch online
Pay what you can to watch online. Available live, then on-demand after the event.
Attend in person
Baillie Gifford Sculpture Court
£14.00 [£12.00]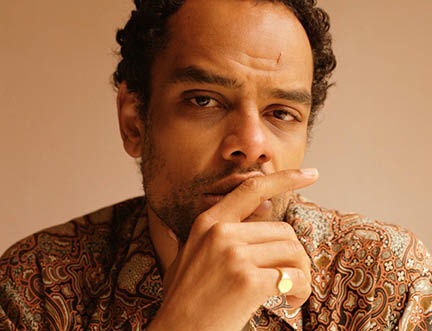 What is it about men that's so intriguing? This is the question at the centre of Raven Smith's Men. Often problematic, often privileged and always constant – still Smith can't help but love them. Part memoir and part commentary, his book explores the strange and porous boundaries of masculinity and the dynamics of patriarchy. Join the Vogue columnist, Instagram sensation and author of the critical smash hit Raven Smith's Trivial Pursuits for a thoroughly entertaining hour chaired by Kevin Guyan.
Categories: Gender/Sexuality, Humour/Satire, LGBTQI+
---