Stories & Scran
Tue 17 Aug 20:30 - 21:30
The New York Times Theatre (in Sculpture Court)
Captioned
Changed
Unfortunately Eleanor Thom can no longer appear in this event and it will go ahead with Leyla Josephine. There will be no author Q&A.
Watch online
Pay what you can to watch online. Available to watch any time.
Attend in person
The New York Times Theatre (in Sculpture Court)
£14.00 [£12.00]
Sponsored by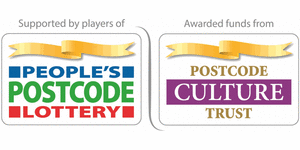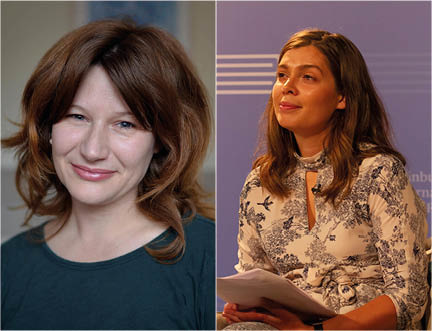 Sponsored by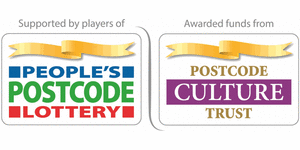 Following a highly successful event last year Stories & Scran returns, providing a platform for the dynamic and thought-provoking work created by our Citizen participants. Over the last 12 months, Citizen Writer in Residence Eleanor Thom and poet Leyla Josephine have been connecting with local groups to discuss and respond creatively to themes such as home, identity and belonging, including working with people from The Alternative School, The Citizen Collective (young writers aged 16-18), Citizen adult writing group, the Saheylia Champions and others. Join them both for a celebration of the diverse voices and creative talent of local people from North Edinburgh and Musselburgh. With live readings, stories and short films, Stories & Scran provokes, entertains, and acts as a reminder of the importance of community.    We are working with our partners Scran Academy to provide a meal before the event for all our Citizen participants on our new Festival site at Edinburgh College of Art.    This event is part of Citizen, our long-term creative programme working in partnership with organisations across Edinburgh and Musselburgh, offering local people a platform to explore identity, connection and place. Find out more about our Communities Programme: ontheroad.edbookfest.co.uk   
Authors and participants will be on stage, in the venue.
Supported by players of People's Postcode Lottery
Categories: Film/TV/Media, Food/Drink, Poetry/Spoken Word, Scottish Interest
---