Val McDermid: The Winter of Our Discontent
Thu 19 Aug 14:30 - 15:30
The New York Times Theatre (in Sculpture Court)
Captioned
Watch online
Pay what you can to watch online. Available to watch any time.
Attend in person
The New York Times Theatre (in Sculpture Court)
£14.00 [£12.00]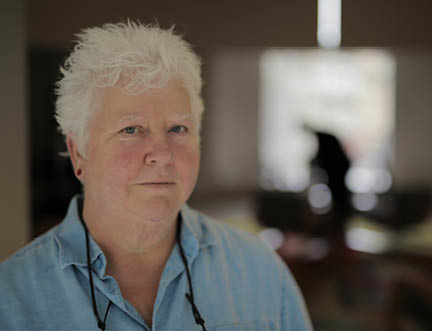 The fan club for Val McDermid's books just keeps growing – lapping up each new novel featuring either DCI Karen Pirie or Tony Hill and Carol Jordan. But whether you're an old hand or new to McDermid's work, there's something special this August. 1979 kicks off her first new series for twenty years, and she launches it at the Book Festival. 'I started my career in 1977 as a journalist in Glasgow and the misogyny, fear and sectarianism in the newsroom at the Daily Record was staggering,' says McDermid. Those experiences provide inspiration for 1979, in which young journalist Allie Burns is on the hunt for a career-changing story only to find one uncomfortably close to home. In that hard-bitten man's world, nobody is to be trusted. Join McDermid as she shares all with writer and journalist Zoë Strachan. 
This is a live event, with an author Q&A. If buying a ticket to watch the event in-person, the author will be on stage, in the venue. After the event, Val McDermid will be doing an in-person book signing on the Festival site.
Categories: Crime/Thriller, Family, Scottish Fiction, Scottish Interest, Women/Feminism, Writing/Publishing
---