Warren Ellis: The Beautiful Connections of a Bad Seed
Sun 15 Aug 20:30 - 21:30
Baillie Gifford Theatre (in West Court)
Watch online
Pay what you can to watch online. Available to watch any time.
Attend in person
Baillie Gifford Theatre (in West Court)
£14.00 [£12.00]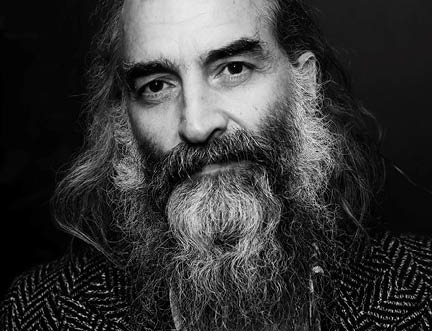 2021 has been a busy year for the multi-talented Warren Ellis. The award-winning Australian musician and composer, well-known for bands The Dirty Three, Grinderman and Nick Cave and the Bad Seeds, and for a host of film scores, has released two albums – Carnage with his long-time collaborator Nick Cave, and She Walks In Beauty with Marianne Faithfull, and now he has written his first book, Nina Simone's Gum. An exuberant celebration of creativity, inspiration and connection, the book was inspired by a life-changing performance by Dr Nina Simone. After the show, in a state of awe, Warren Ellis crept onto the stage, took Dr Simone's piece of chewed gum from the piano, wrapped it in her stage towel and put it in a Tower Records bag. The gum remained with him for twenty years, growing in significance with every passing year. Ellis has kept the memento – now cast in silver and gold – as a symbol of the meaning we place on things. Nina Simone's Gum is about how something so small can form beautiful connections between people. It's a story that shows how everyday experiences can foster unexpected creative output. We are thrilled to welcome Ellis to the Book Festival for the first time for an inspiring conversation about creativity, the artistic process, friendship, understanding and love. Chaired by artist and novelist Tice CIn.
This is a live event, with an author Q&A. If buying a ticket to watch the event in-person, the author will take part remotely and you'll see them on a large screen in the venue.
Categories: Biography/Memoir, Music, World Voices
---