What's the T? with Juno Dawson & Special Guests
Age 14+
Mon 23 Aug 10:15 - 11:00
Castle View Studio
BSL Interpreted, Captioned
Watch online
Pay what you can to watch online. Available to watch any time.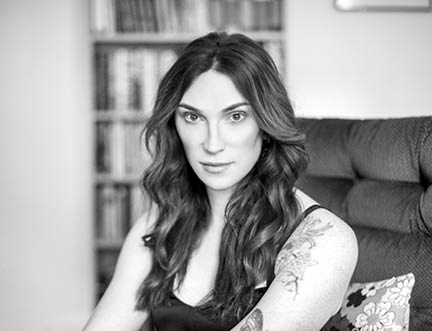 Don't miss this opportunity to hear from Stonewall ambassador, bestselling author and former PSHE teacher Juno Dawson as she talks about her new book What's the T? along with special guests including award-winning writer, model and contributor Jamie Windust, and the book's amazing illustrator, Soofiya. Tackling the complex realities of growing up trans and/or non-binary with honesty and humour, this is the no-nonsense guide to all things trans and/or non-binary for teens, full of fun, frankness, and heart. Chaired by Beth Goodyear.
This is a live event, with an author Q&A.
Categories: Gender/Sexuality, Humour/Satire, LGBTQI+, Young Adults
---
Learning resources
Head to our Learning Site now for exciting learning resources to accompany this event.