Will McPhail: Drawing Inspiration
Thu 26 Aug 13:00 - 14:00
Baillie Gifford Theatre (in West Court)
Watch online
Pay what you can to watch online. Available to watch any time.
Attend in person
Baillie Gifford Theatre (in West Court)
£14.00 [£12.00]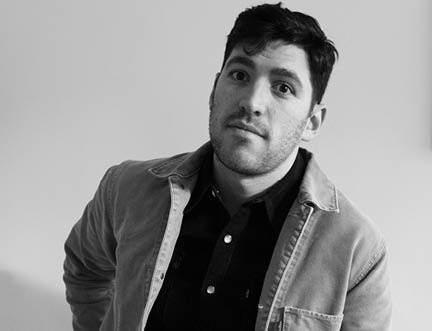 The drawing style of Will McPhail will be instantly recognisable to readers of the New Yorker or Private Eye, where his cartoons are regularly published. Now the cartoonist has turned his hand to his first full-length graphic novel, IN, and it's set to win him scores of new fans. McPhail gains much of the inspiration for his characters and conversations from the coffee shops of his home city of Edinburgh. 'It's my job to capture all different walks of life, the idiosyncrasies of life, and Edinburgh and Scotland has got a plethora of different classes and niches of people,' he has said. His graphic novel tells the story of a young illustrator, Nick, who struggles to connect with people, drifting through life, and coffee shops, in a world of black and white. It's only when he learns to stop performing and speak about the things that really matter that the colourful worlds of the people he meets are revealed to him. Join him today as he illustrates his point, live on stage.
This is a live event with an author Q&A. Authors and participants will be on stage, in the venue. After the event, Will McPhail will be doing an in-person book signing on the Festival site.
Categories: Art/Design/Photography, How We Live, Illustration, Scottish Interest, Young Adults
---