Yvonne Adhiambo Owuor: Across the Indian Ocean
Mon 16 Aug 19:15 - 20:15
Castle View Studio
Watch online
Pay what you can to watch online. Available to watch any time.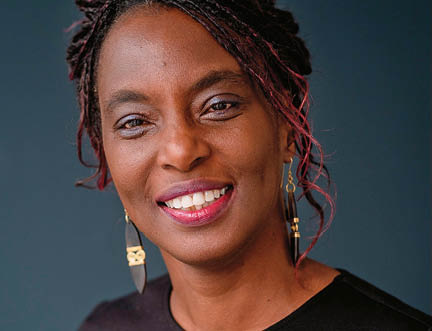 'In this dazzling novel you will find the entirety of human experience – tearshed, bloodshed, lust, love – in staggering proportions.' So said Taiye Selasi about Yvonne Adhiambo Owuor's debut novel Dust in 2015 – a book that heralded the arrival of a major international literary talent from Kenya. Now, Owuor's second novel The Dragonfly Sea finally arrives in the UK, giving readers another chance to dive into her imagination – this time through the eyes of Ayaana, an exuberant but ethereal heroine who lives on an island off the coast of Kenya. With her partial Chinese ancestry, Ayaana is the fictional result of a real-life event: a 15th century Chinese shipwreck which left a number of Chinese people living on Africa's east coast. Owuor's novel is a magic realist marvel full of dragonflies and dreams, the ebb and flow of the ocean tides, and at the same time a worldly-wise exploration of human migration. Today she discusses her richly complex book with Fiammetta Rocco.
This is a live event, with an author Q&A.
Categories: Family, Fiction, Sci-Fi/Fantasy, World Voices
---