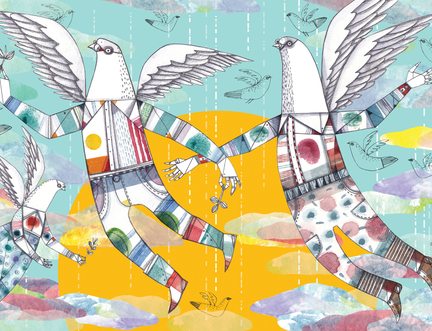 In 2018, we commissioned 51 authors from 25 countries to write essays exploring ideas about freedom for The Freedom Papers, a publication produced in partnership with Gutter Magazine. Read on for Ehsan Abdollahi's poem, which accompanied the artwork he created for the back cover of The Freedom Papers, and visit guttermag.co.uk to purchase a copy of The Freedom Papers.

Gift your love to my hands
From your love, I spread my wings
In the blue sky
I freely soar,
I sing and dance,
I embrace and kiss the clouds
I meet the sun on the way
The clouds cry of happiness and it rains
I hold the hands of rain and clouds and the sun
And we dance again
And from the magic of love and freedom our sky becomes colourful.
Copyright © 2018, Ehsan Abdollahi. All rights reserved.
Supported by the Scottish Government's Edinburgh Festivals Expo Fund through Creative Scotland.
More writing
Look, Listen & Read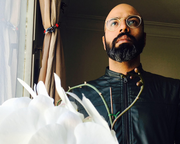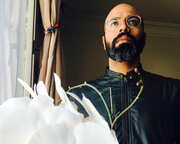 Find Events
Latest News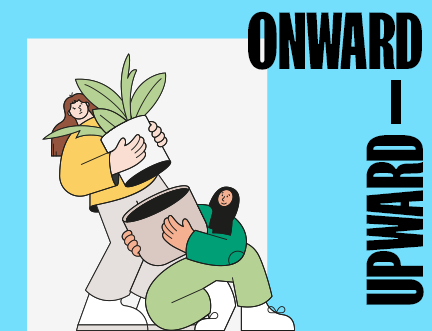 A year of transition and experimentation — the 2021 Book Festival closes