More articles Monday 25 October 2010 11:00am
2010 Readers' First Book Award winner announced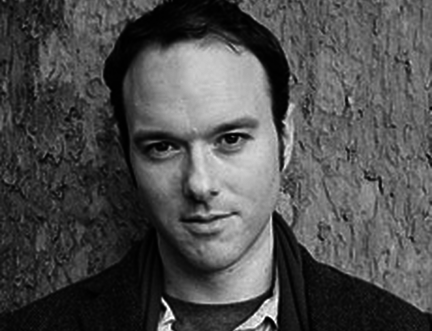 Alex Preston's debut novel, This Bleeding City, was announced today as the winner of the Edinburgh our inaugural Readers' First Book Award. The Award aims to encourage audiences to discover up and coming new novelists which feature in our programme each year.
Every one of the 46 writers who brought their debut novel, novella or short stories to Edinburgh in 2010 was eligible for the award – including those who had work published or translated in the UK for the first time.
Over 1000 votes were cast both through the Book Festival website and on cards posted during the Festival in August and in close contention for the top three places were And This Is True by Emily Mackie, Who is Mr Satoshi by Jonathan Lee and the eventual winner, This Bleeding City.
This Bleeding City, a withering study of the years of excess in the City of London published by Faber & Faber, has been called "The best evocation of the despair of materialisation so far" by Oliver James, author ofAffluenza. Book Festival voters expressed their own views in great number too:
"A wonderful novel for our times, showing the market crash from the perspective of a city trader and highlighting the devil-may-care attitude of the profession. Wonderfully engaging."
"A brilliant, heartbreaking novel which is both of our time, and manages to reach beyond it towards something more universal. Hugely gripping."
"A prescient and beautifully written novel. Chilling in its honesty and insight."
Nick Barley, Director of the Edinburgh International Book Festival, said "We were delighted to have such a good response to this, the inaugural Readers' First Book Award from the Book Festival audience. This Bleeding City is a deserving winner in a batch of stunningly good novels, some of which have already gone on to win major international prizes. We look forward to an equally strong selection of debut fiction in the 2011 Book Festival programme."
Alex Preston, author of This Bleeding City, said "I was delighted to learn that I had won the Edinburgh Festival Readers' First Book Award. Not only does a good part of my novel take place in Edinburgh, but the Festival, where I spoke about the book with Oliver James, was one of the high points of my brief writerly life so far. To win a prize chosen by such an intelligent, well-read, spiky audience makes it all the sweeter."
More articles