More articles Monday 26 August 2013 7:00pm
Bumper birthday year for the world's biggest book festival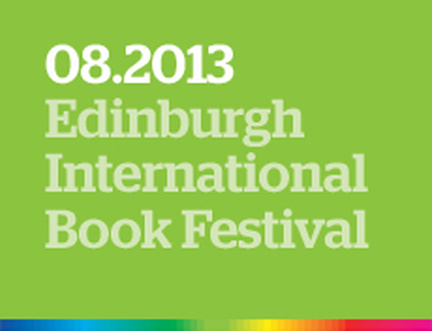 The Edinburgh International Book Festival finished the public programme of events today with appearances from William Dalrymple, Margaret Atwood, Neil Gaiman and, fresh from reporting for the BBC in Egypt, Jeremy Bowen.
Over the last 17 days the Book Festival has welcomed 800 authors from 40 countries to take part in 700 events. Among the authors appearing in Charlotte Square Gardens were Salman Rushdie with his memoir, Andrew Marr in his first public appearance this year, US statistician Nate Silver who predicted a No result in the Scottish Independence referendum, five of the authors longlisted for the 2013 Man Booker Prize and some of the world's leading graphic novelists and illustrators – from Grant Morrison to Chris Ware – who were taking part in Stripped, a celebration of comics, graphic novels and the people who create them, supported by the Scottish Government's Edinburgh Festivals Expo Fund.
In the popular Baillie Gifford Children's Programme Judith Kerr celebrated her 90th birthday with a look back over a remarkable career, Book Festival Illustrator in Residence Barroux was joined in a Big Draw by children of all ages and Robert Muchamore, Darren Shan, Julia Donaldson and Children's Laureate Malorie Blackman all spoke to sold-out audiences of entranced youngsters.
Yesterday evening authors and audience members joined together to celebrate the life and work of Iain Banks in an emotional event hosted by Ian Rankin, Val McDermid and Ken MacLeod.
Tomorrow almost 3,000 primary school children from 40 schools across Scotland will visit the Book Festival for the Baillie Gifford Schools Gala Day to enjoy events, activities, workshops and readings from authors including Julia Donaldson, James Carter, Joan Lingard and Joanna Nadin.
Busy throughout the Festival, around 225,000 visits were made to Charlotte Square Gardens by people who came to see events, browse the Festival's bookshops and relax in the sunshine. Ticket sales were up nearly 6% on 2012 and sales of books in the Book Festival's two bookshops also increased by 6%.
Book Festival Director Nick Barley said 'In this, the 30th year of the Book Festival, we have looked back over the explosion of culture and the arts in the last 30 years and looked forward to where we think we will be 30 years hence. It's about so much more than the numbers. We have welcomed an extraordinary array of writers, thinkers, politicians and poets to discuss everything from the representation of women in the arts to the question of Scottish Independence. We have enjoyed lively and informative debates, extraordinary life stories and touched the heart of the Egyptian revolution by bringing the music and poetry of Tahrir Square from Cairo to Edinburgh with Amin Haddad and Eskenderella. It really has been a wonderful two weeks.'
Photographs, audio and video recordings from this and past Festivals can be found on the Book Festival website.
The 2014 Edinburgh International Book Festival will run from Saturday 9 to Monday 25 August and the programme will be announced in June.
More articles