More articles Monday 14 August 2017 7:00am
Director's Cut: Nick Barley's International View - Monday 14 August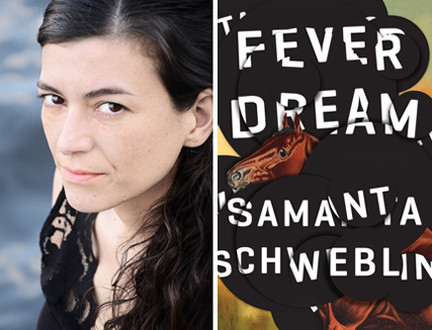 Earlier this year, Book Festival Director Nick Barley chaired the judging panel for the 2017 Man Booker International Prize – a prize awarded annually for the finest piece of fiction in translation, and shared equally by the author and translator. In a series of blog posts running throughout the Festival, he gives you an insight into what went into selecting this year's winner and highlights some of the top international authors appearing at the Book Festival this year:

Samanta Schweblin: the start of something special
The problem with judging literary prizes is that only one book can win. That leaves the shortlisted authors in a dizzy state of hope and dejection when they have to sit through the glamorous prize dinner at the V&A (speech hidden deep in their jacket pocket and rehearsed in the hotel bedroom before the event, just in case) only to hear someone else's name being read out.
If there were a Man Booker Prize for best debut novel, it would without question have been won this year by the Argentinian writer Samanta Schweblin and her brilliant translator Megan McDowell. Schweblin's short but all-consuming novel Fever Dream feels like exactly that: a feverish, dream-like meditation on the hours before death. It's also a sophisticated exploration of motherhood and alienation: indeed in Spanish, the book's title was Distancia de Rescate (Rescue Distance) – the distance at which one of the characters (a mother) can still safely reach and rescue her daughter. It's an eerie, unsettling and at times troubling read, but one that certainly marks out Schweblin as a literary force for the future.
I met Samanta for the first time at a party in Mexico where we were among several hundred people being entertained by a wealthy board member of the Guadalajara Book Fair. The large, louche house in a leafy Mexican suburb was totally surrounded by armed guards for our protection. There, Samanta patiently spent a couple of hours going through a list of exciting contemporary Argentinian authors who she thought I should be aware of, and indeed when I visited Buenos Aires a few years later it was her list that I used as the starting point for an auspicious series of meetings with young writers. The presence of Mariana Enriquez and Gabriela Cabezón Cámara at this year's Festival (not to mention the Chilean author Lina Meruane) owe a great deal to the advice Samanta kindly gave me.
Last year, before I'd begun working on the Man Booker judging process, I spent the evening with Samanta in Berlin, where she lives with her partner. She mentioned to me that Fever Dream was about to be published in English and I immediately suggested that if schedules and publication dates worked out, she'd be welcome to come to Edinburgh and talk about it. Little did I know at that point that Fever Dream would not only be entered into the Man Booker International Prize by its UK publisher Oneworld, but it would be so well-liked by the judges that it would eventually find its way onto an incredibly strong shortlist.
I'm excited to be able to welcome Samanta to the Book Festival for the first time, in an event alongside the Glasgow-based Irish actor and novelist Karl Geary. It's part of the joy of programming our festival that we find ways to bring authors together because we think their books might have something to say to one another – not simply because the authors hail from a particular country or write in a particular genre. Geary emigrated from Dublin to New York when he was 16, and his second-person novel Montpelier Parade bears certain similarities to Samanta's: it's formally inventive and incredibly tense, always knowing what to leave unsaid. If the event takes off as I hope, it might well turn into a kind of fever dream in its own right. Fingers crossed.
Samanta Schweblin is in conversation with Karl Geary on Wednesday 16 August at 3.30pm. Tickets for the event are available online, by calling the Box Office on 0845 373 5888 or by visiting the Book Festival Box Office in the Charlotte Square Gardens Entrance Tent.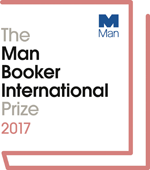 Edinburgh International Book Festival - bringing you the finest in translated fiction in association with The Man Booker International Prize.
More articles