More articles Saturday 19 August 2017 7:00am
Director's Cut: Nick Barley's International View - Saturday 19 August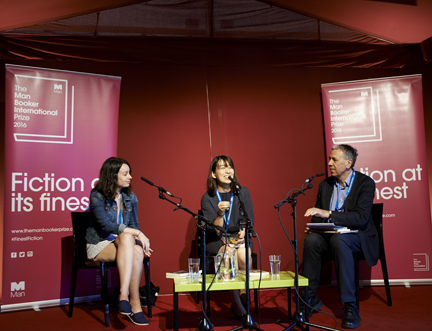 Earlier this year, Book Festival Director Nick Barley chaired the judging panel for the 2017 Man Booker International Prize – a prize awarded annually for the finest piece of fiction in translation, and shared equally by the author and translator. In a series of blog posts running throughout the Festival, he gives you an insight into what went into selecting this year's winner and highlights some of the top international authors appearing at the Book Festival this year:

The Orient and the Other
If last year's Man Booker International Prize winner Han Kang helped shine a light on all the fantastic new writing coming out of Korea, a wider fascination with the idea of 'the East' continued in 2017. Mathias Enard's Compass (Fitzcarraldo) may eventually have been pipped to the post by David Grossman's winning novel, but it left an indelible mark on all the judges' imaginations.
Compass takes place over the course of one sleepless night in the fretful mind of an Austrian musician with a strong interest in Orientalism. Or, to be more precise, with a particularly strong interest in a woman who happens to be a scholar of Orientalism. As Franz Ritter tosses and turns in his bed, he gives forth a narrative that's partly a polemic and partly a stream of consciousness rant. If this sounds like it won't be much fun, it's a surprisingly engaging, frighteningly erudite and for the most part deeply enjoyable text.
The important thing about Enard's Compass is that it's a location device that points resolutely East. It gives forth a persuasive disquisition on the meaning of the East at a moment when war in Syria, and the reality of current calls for global jihad, seem to be playing neatly into western fantasies of the East as an icon of 'otherness'.
Where does the East begin? In Compass it is explained that a city as far west as Vienna has at times regarded itself as a 'gateway to the Orient'. And isn't the 'otherness' of an organisation like ISIS just as alien to a Chinese or Indian citizen? Enard's novel can feel maddeningly learned – like spending a few hours reading someone's notes for a PhD thesis – but there's no doubting its importance as a work of fiction. No wonder it won the Prix Goncourt last year.
Meanwhile, another perspective on 'the East' comes from last year's MBI Prize-winning translator of Han Kang's The Vegetarian, Deborah Smith. This singular woman was smart enough to invest some of her prize money to set up a bold new publishing venture, Tilted Axis Press - an impressive not-for-profit venture that has already produced some really interesting new books, including one or two that we read for the Man Booker International Prize earlier in the year. Do check out Sangeeta Bandyopadhyay's Panty, a short novel by one of Kolkata's most interesting authors and ably translated by Arunava Sinha. Or, if The Vegetarian has whetted your appetite for Korean fiction, another intriguing Tilted Axis title is One Hundred Shadows by Hwang Jungeun, translated by Jung Yewon.
One book that caused a great deal of anxious discussion among the MBI judges was The Accusation, a series of 'forbidden stories from inside North Korea' by a writer whose pseudonym is Bandi. The publisher of these fascinating stories, Serpent's Tail, devotes the opening page to an explanation of their impeccable provenance, but as judges we felt that it would be wrong to give a prize to a writer without being 100% certain of their identity. Without that, there would always be a question over the authenticity of these often shocking depictions of life in North Korea. But although The Accusation couldn't win our literary prize, I'd nevertheless recommend it to anyone interested in a peek behind the scenes of this secretive, insular part of the Korean Peninsula.
You can catch up on Han Kang's event, in which she discusses Man Booker International Prize-winning novel The Vegetarian at the 2015 Book Festival on our Look and Listen page.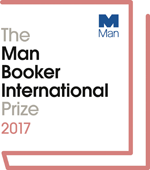 Edinburgh International Book Festival - bringing you the finest in translated fiction in association with The Man Booker International Prize.
More articles