More articles Monday 03 November 2014 1:15pm
Double Story Shop success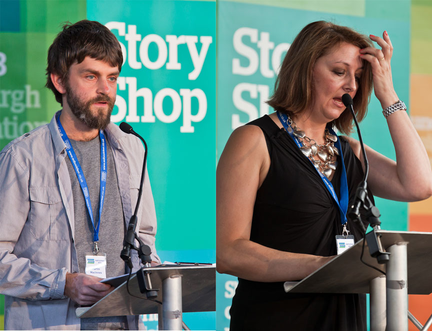 Martin MacInnes, who took to the Book Festival stage as a Story Shop reader in 2013, was recently revealed as the winner of the Manchester Writing Competition Fiction Prize, taking home the £10,000 prize money.
Meanwhile, Catherine Simpson, who took part in Story Shop in both 2012 and 2013, is set to have her novel Truestory published by Sandstone Press in September 2015.
Story Shop, which is produced by the Edinburgh City of Literature Trust, nurtures new writing talent in the city by giving unpublished Edinburgh-based authors the opportunity to read their work before a live audience at the Edinburgh International Book Festival.
More articles