More articles Thursday 16 August 2018 10:30am
New Rebus TV series in development, written by Black Watch playwright Gregory Burke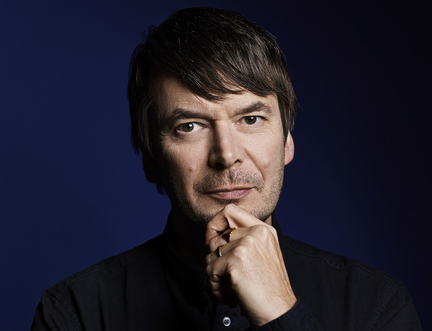 Popular crime novelist Ian Rankin confirmed that a new television adaptation of his Rebus novels is currently in development, to be written by Black Watch playwright Gregory Burke.
"Last year a production company contacted me and said they would love to do Rebus properly, with six-eight-ten or more hour-long episodes," Rankin told a sold-out audience at the Book Festival, where he was discussing the forthcoming new Rebus novel, In a House of Lies.
"I think [Burke] wants to have a younger Rebus, in his 40s or 50s, so I don't know whether it'll be a project for Ken Stott or not," he added, referencing the Scottish actor who previously played the role for STV. "We'll see. If it happens at all, it'll happen next year."
Rankin said he was keeping his distance from the script process. "I'm leaving him to it: I said, 'I don't want to see it. Just you work on it, pal'."
Rebus, who Rankin admits is a man "bewildered" by the changed world he now lives in, is also set to appear on the stage of the Edinburgh's King's Theatre this October, in an original Rebus tale, Long Shadows, co-written by the acclaimed Scottish playwright Rona Munro.
"Rona is one of my favourite playwrights; she wrote the James Plays, that amazing three play series for the National Theatre of Scotland, and she's also done Doctor Who. She's just brilliant. She said: 'Let's do an original story, that can only be done on the stage, that couldn't work properly on the page.'
"We story-boarded a brand new Rebus story set now-ish, so Rebus is retired in it. We did away with the dog, because it's difficult to do dogs on stage, and so simplified it a wee bit, but there's Rebus, Siobhan Clarke, and [the Edinburgh crime boss] Morris Cafferty. It's great; it reads well."
Rankin admitted that, because rehearsals are taking place in Birmingham, he hadn't seen the cast at work yet.
"Charles Lawson, who plays Jim McDonald in Coronation Street, is playing Rebus," he said. "He's from Northern Ireland, but assures me he can do a really good Scottish accent!"
More articles