More articles Tuesday 10 July 2018 10:00am
Pussy Riot's Maria Alyokhina and Performance of Michael K Added to the Book Festival Line-up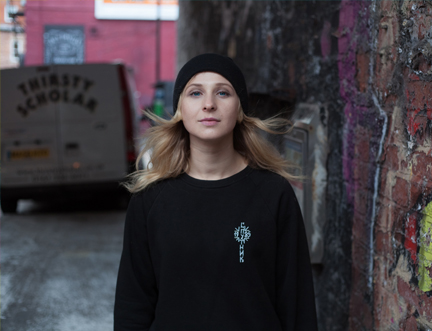 We're very excited to announce two special new additions to the 2018 Book Festival programme.
Following a balaclava-clad performance in a Moscow cathedral in 2012, Pussy Riot's Maria Alyokhina and two of her collaborators were arrested and sentenced to two years in a prison in the Urals. On Saturday 18 August at 1.30pm she talks to Greek economist and former Finance Minister Yanis Varoufakis about her fight for free speech against the forces of Vladimir Putin's establishment, her hunger strike protest while in prison, as well as the work she is now doing to help Russian prisoners at home.
In collaboration with the Man Booker Prize and Story Machine Productions, we also present an event based upon Life & Times of Michael K, by J M Coetzee, on Wednesday 15 August at 8.30pm. Featuring film, performance and live reading, this powerful staging of a classic novel by one of the finest writers of our age, and the winner of the Man Booker Prize in 1983, asks whether we can live a life of dignity when lies, division and repression are all around us.
Tickets for both events are now available and you can book online on edbookfest.co.uk, by calling our Box Office on 0345 373 5888, or in person at The Hub, Castlehill, EH1 2NE, Monday to Saturday, 10.00am to 5.30pm.
More articles