More articles Wednesday 19 October 2011 5:00pm
Sarah Winman wins Newton First Book Award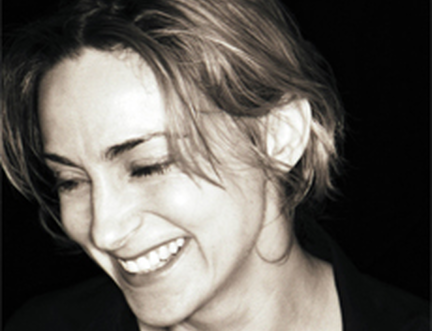 Sarah Winman has won the 2011 Edinburgh International Book Festival's Newton First Book Award for her extraordinary debut novel When God Was a Rabbit.
The award, the winner of which is selected by a public vote, was established in 2010 to celebrate the wealth of new writing that features in the Book Festival programme. Out of the 47 debut works of fiction eligible for the Newton First Book Award this year, When God Was a Rabbit was the clear winner, securing 10 percent of the 900 plus votes cast by readers and Festival attendees.
Book Festival Director Nick Barley said 'I am thrilled that the prize has been met with such an enthusiastic response from readers: it is their passionate support for emerging authors that makes the Newton First Book Award special. When God Was a Rabbit is a worthy winner in a strong field'.
When Sarah Winman appeared in front of a sell-out audience in Charlotte Square Gardens this August, she described When God Was a Rabbit as being 'primarily a love story between a brother and a sister'. It is also a tale of secrets, friendship, love, loss and the ties that bind a family together, and its engagingly eccentric characters and moving story have kept readers enthralled and entertained. The book has been well received by both readers and reviewers alike, with one voter claiming 'I defy anyone not to fall in love with the characters in this book - I laughed and cried my way through this compelling story'.
On hearing the news that she had won, Sarah Winman said 'It is fantastic to receive this award, especially as Edinburgh was such a great and memorable festival to be part of'.
Helena Morrissey from Newton Investment Management who sponsor the Award said 'We congratulate Sarah Winman, and hope that for her, and all the finalists, this is a prologue to a vibrant and successful career.
More articles