More articles Wednesday 03 August 2016 2:45pm
Vote for the Book Festival to win the Accessible Edinburgh Festival Award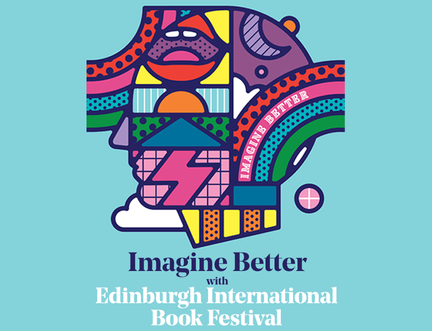 Award-winning disabled access review charity Euan's Guide has announced that voting is now open for its Accessible Edinburgh Festival Award.
The annual award is presented to an Edinburgh Festivals venue that is doing something outstanding to include and welcome disabled audiences during August 2016. The charity also called on disabled people to 'be part of the festival not on the fringe', inviting disabled access reviews of festival venues, key to unlocking greater access and showcasing best practice.
Welcoming the Euan's Guide Accessible Edinburgh Festival Award, Amanda Barry, Head of Marketing at the Edinburgh International Book Festival, said:
"It is great that Euan's Guide is championing best practise for Edinburgh's Festivals with their annual awards. We strive to make the Book Festival as accessible as possible actively encouraging visitors of all ages, abilities and interests to come and enjoy the wide range of events for adults and children, our cafés and independent bookshops. The Book Festival site in Charlotte Square Gardens is fully wheelchair accessible, we offer a BSL interpretation on-demand for any event in the programme, the brochure is available in a variety of formats including Braille and MP3, venues have infra-red enhanced hearing systems and assistance dogs are welcomed. If any visitor has useful suggestions for how we can further improve, we'd be delighted to hear them."
Euan MacDonald, Co-Founder of Euan's Guide said:
"We're delighted to be running the Euan's Guide Accessible Edinburgh Festival Award to recognise the great work many venues do to welcome disabled people. The whole purpose of our review website and app is to remove the fear of the unknown and inspire people to try new places.
"We are excited to be working with the Edinburgh Festivals to improve access for disabled people. We'd love to hear from other disabled people and their friends and family members about their experiences at the Festivals, their favourite places and where they would recommend to others."
Voting closes on Sunday 21st August, after which the venues with the most votes will go through to the final round to be judged by a panel of disabled people. The winners will be announced on Friday 26 August.
More articles