More articles Thursday 07 June 2018 6:30pm
Young People's Voices Throughout the Programme for Children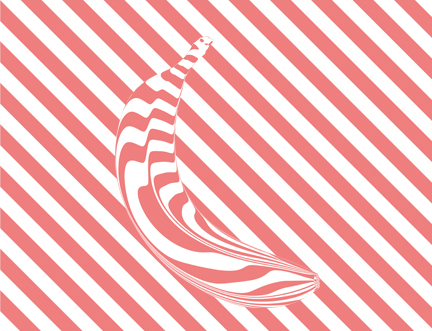 Today, we announced over 200 events for children and young people across the Baillie Gifford Children's Programme. Featuring some of the most exciting writers and illustrators for young people, from Scotland and around the world, the programme challenges audiences to consider the concept of Freedom and explores ideas through performances, workshops, picture books, readings and storytelling.
Our Children & Education Programme Director, Janet Smyth, said "This year's theme of Freedom is particularly pertinent to children and young people. Freedom - or its curtailment - is often the core of much of the fiction for youngsters as characters test boundaries, explore their worlds, define their identity, face challenges and overcome fears often reliant on their own resourcefulness. Across the programme we explore all this from picture books to performances, debates to workshops. Children today have the freedom to read across platforms, genres, cultures, fiction and non-fiction some of the best contemporary writing. It's a hugely exciting time for children's books and we are very excited to have so many excellent authors join us to meet their reading public."
Celebrating the stories of inspiring women who have used their voices and determination to change the shape of history, we welcome Chelsea Clinton, David Roberts and Holly Webb who has given a new twist to a classic tale by sending the Little Princess to the early 1900s during the height of the suffragette movement. The Votes for Women free drop-in event in the Storybox encourages children to get creative with placards, rosettes, sashes and suffragette-themed crafts.
In 2018, Scotland puts its young people in the spotlight, celebrating their talents, contributions and creating new opportunities for them to shine. As part of Year of Young People, the Edinburgh International Book Festival has been working with a group of ten pupils aged 8-14 from schools in Craigmillar in Edinburgh to co-design a strand of events in the 2018 Book Festival programme exploring the concept of Freedom.
The project, titled Codename F, includes events featuring David Walliams, Michael Morpurgo, Julia Donaldson, Helena Duggan, Christopher Edge, Hayley Barker and Mary Watson covering topics including the environment, gender, free speech and religion. The young co-programmers have also designed a day of free drop-in activities in the Book Festival Bookshop on George Street, aiming to challenge perceptions on how children and young adults engage with society. Codename F is supported by the Year of Young People 2018 event fund, managed by EventScotland, part of VisitScotland's Events Directorate.
Young people also take centre stage in the event Grandad Mandela. 2018 marks the 100th anniversary of the birth of Nelson Mandela and we welcome his daughter Zindzi Mandela and great-grandchildren Zazi and Ziwelene, who have co-authored the book where the children ask 15 questions about Mandela's 27 years in prison. As part of the our Booked! programme of events, supported by Players of the People's Postcode Lottery, the Mandela family will be visiting the family unit at HMP Shotts for an event for inmates and their families – the questions asked in the book are relevant for any child of any prisoner.
Philip Pullman talks about how he builds his fantasy worlds, Judith Kerr returns to celebrate the 50th anniversary of her classic The Tiger Who Came to Tea, comedian Harry Hill introduces his new book Matt Millz, Olympian Chris Hoy shares the latest books from his magical cycling adventure series, Flying Fergus, Cressida Cowell launches the second in her new series The Wizards of Once: Twice Magic and Paralympian and TV Presenter Ade Adepitan discusses his exciting new book, inspired by his own experience of moving to London from Nigeria.
Iranian illustrator Ehsan Abdollahi is the 2018 Illustrator in Residence offering a celebration of visual storytelling, including a discussion with the award-winning African-American poet Eloise Greenfield and a free Big Draw at which children can help him create a giant collage.
Events for teenagers and young adults include appearances from Radio 1's agony aunt Gemma Cairney, Juno Dawson who explores the horror of heroin addiction in her new novel Clean and a stage adaptation of Cathy Forde's Fat Boy Swim. Graphic novels are celebrated with appearances from Alexis Deacon, Joe Todd-Stanton and Frank Quitely. We have also joined forces with the Edinburgh Comic Art Fair, a free vibrant and inspiring gathering for graphic novel novices or lifelong comics fans featuring over 40 comics authors and artists.
We have programmed a series of events for adults and young people with learning disabilities including a session of Sensory Verses with poet James Carter which has been specially created for people of all ages with severe learning disabilities including PMLD. There is also a sensory drop-in event, suitable for all ages including those with additional needs, in the StoryBox.
The Book Festival offers a fun family day out for children and young people of all ages, with a range of free, drop-in events across the programme and Scotland's largest specialist children's bookshop. Whether families are attending events, or enjoying the sunshine in Charlotte Square Gardens, entry to the Gardens and George Street is free, and there are highchairs, a buggy park, baby changing facilities and toilets (including an accessible Changing Places toilet) on site.
You can browse all of the events in the children's programme here. Tickets go on sale at 8.30am on Tuesday 26 June - find out How to Book on our website.
More articles