Be the Change with Gina Martin
Age 12+
Mon 30 Aug 10:15 - 11:00
Castle View Studio
BSL Interpreted, Captioned
Watch online
Pay what you can to watch online. Available to watch any time.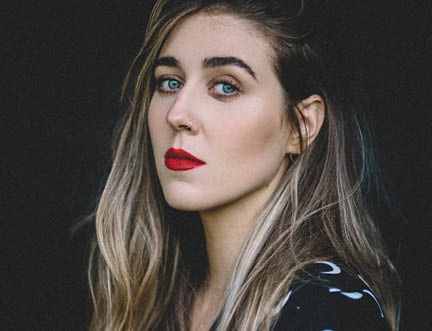 Writer and activist Gina Martin, who rose to prominence when she successfully campaigned to make upskirting illegal, wants to empower you with the tools and courage to challenge injustice and fight for change, whether it's in your school, workplace or community – or even on a global scale. Hear more about what activism really is and why it's so important, how to pick a cause you truly care about, and how to do the hardest thing of all: get started. Gina Martin is an energetic and hugely engaging speaker: join her as she speaks to chair Nyla Ahmad about her work, and prepare to get fired up to fight for a cause close to your heart!
This is a live event, with an author Q&A.
Categories: Women/Feminism, Young Adults
---
Learning resources
Head to our Learning Site now for exciting learning resources to accompany this event.