More articles Wednesday 16 August 2017 7:00am
Director's Cut: Nick Barley's International View - Wednesday 16 August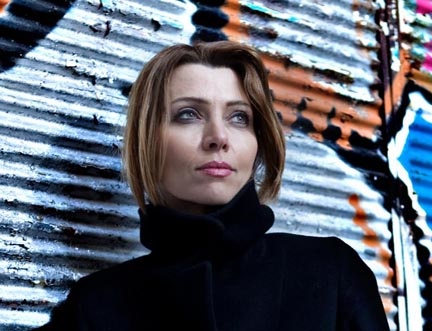 Earlier this year, Book Festival Director Nick Barley chaired the judging panel for the 2017 Man Booker International Prize – a prize awarded annually for the finest piece of fiction in translation, and shared equally by the author and translator. In a series of blog posts running throughout the Festival, he gives you an insight into what went into selecting this year's winner and highlights some of the top international authors appearing at the Book Festival this year:

Judge and jury
When the Man Booker Foundation invited me to chair the judges for this year's International Prize, I had no idea how much opportunity I'd be given to play a part in shaping the jury. The administrator of the International Prize is Fiammetta Rocco, who divides her time between this and the small matter of being culture editor of the Economist. Together with Fiammetta, I set about creating a dream team of potential jury members and I was thrilled to learn that the Foundation was willing to bring in people from pretty much anywhere in the world.
I very much wanted a translator on the jury and the Brazilian- and Spanish-speaking Daniel Hahn was the obvious first port of call. A regular (and hugely popular) interviewer at the Book Festival each year, and one of the translation community's most visible public intellectuals, he was also a veteran of the Independent Foreign Fiction Prize judging process – the prize which merged with the Man Booker International prize two years ago.
Alongside this focus on a translator, I was keen to build a jury which featured plenty of writers. I particularly wanted writers who had demonstrated an empathy for work by people from diverse backgrounds. One such writer was Chika Unigwe, the Nigerian novelist who has spent much of her career in Belgium but now lives in the USA. I'd invited her to speak at the Edinburgh World Writers' Conference in 2012 and had been blown away by her generosity and insight. Another was Elif Shafak, the high-profile Turkish novelist whose Twitter following stands at over one million. Elif may be an internationally famous author, but she has always been the most humble and intelligent of people whenever I've spent time with her. To my great delight, both of these stellar authors agreed to join the jury, and suddenly we had an international panel.
But who should be my fifth and final judge? Fiammetta suggested it might be useful to invite a poet to join the group. My mind went back to an encounter I'd had with the Yorkshire poet Helen Mort at the Guadalajara Book Fair, when I'd been highly impressed by her quiet confidence and her exceptionally powerful poetry. As it happened, she was also due to appear at the Book Festival in 2016 to discuss her much-lauded new collection about Victorian women who'd climbed mountains. Helen's reputation was rapidly on the rise, and I thought she could provide a fascinating alternative perspective. We issued the invitation to her and the response was swift, enthusiastic, affirmative.
A year later, our job as a jury is done, and our winner has unanimously been chosen. Despite the gruelling intellectual discussions, and a number of vehement disagreements along the way, I'm happy to say that we Man Booker International Prize judges felt like a strong team throughout. Indeed, with the exception of Chika, who can't come over from Boston, we're all meeting for what promises to be an emotional reunion at the Book Festival this week. Elif Shafak is one of this year's Guest Selectors, and she's presenting a sell-out series of discussions on women in public intellectual life. Daniel Hahn is chairing a number of events, as he always does, and not least a discussion with two of the shortlisted translators for our prize. And Helen Mort, whose profile has positively sky-rocketed over the past few months, will be joining us simply as a guest in the audience at various of our Man Booker events. Do say hello to her if you get the opportunity. Excitingly, she will be publishing a debut novel with Chatto and Windus next year called Black Car Burning. Take it from me: Helen Mort has a massive career ahead of her both as a poet and as a novelist. I want you to meet her before she disappears too far into the literary stratosphere.
Guest Selector and Man Booker International Judge Elif Shafak interviews American essayist and novelist Siri Hustvedt on Friday 18 August at 3.15pm. Tickets for the event are available online, by calling the Box Office on 0845 373 5888 or by visiting the Book Festival Box Office in the Charlotte Square Gardens Entrance Tent.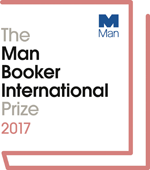 Edinburgh International Book Festival - bringing you the finest in translated fiction in association with The Man Booker International Prize.
More articles