More articles Wednesday 09 November 2011 12:00pm
Help choose the Galaxy Book of the Year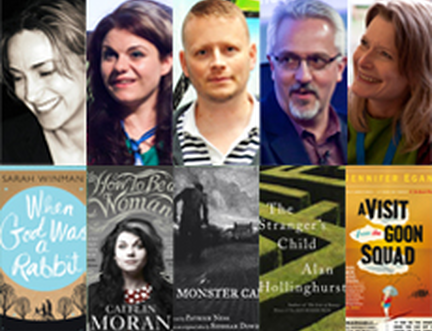 The winners of this year's Galaxy National Book Awards have been announced and now it's down to the public to decide who should win the overall prize of Galaxy Book of the Year.
Amongst the eleven category winners who are now in the running for the main Galaxy prize are several fantastic authors who graced the Book Festival stage this August.
Sarah Winman won the Galaxy New Writer of the Year Award for her debut novel When God was a Rabbit, just three weeks after we named her as the winner of our own Newton First Book Award.
Book Festival sell-out Caitlin Moran took the accolade for Non-fiction Book of the Year for her contemporary take on feminism How to be a Woman. You can watch our free recording of Caitlin's event online.
Man Booker Prize winner Alan Hollinghurst, who enthralled this year's Book Festival audience with his latest epic The Stranger's Child, was awarded the title of UK Author of the Year.
Other winners include Patrick Ness who picked up the prize for Children's Book of the Year for his highly acclaimed book A Monster Calls, and Jennifer Egan who was named International Author of the Year.
All of the category winners were chosen by a panel of book industry experts, but the overall winner of Galaxy Book of the Year will be selected by a public vote. You can find details of all eleven authors in the running for the top prize, and information about how to vote for your favourite on the Galaxy National Book Awards website.
More articles