More articles Friday 21 January 2011 12:45pm
Liz Lochhead named as Scotland's National Poet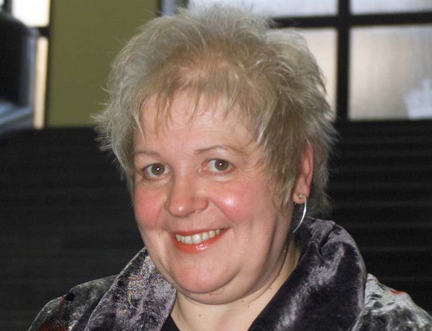 Award-winning poet and playwright Liz Lochhead has been named as the new National Poet for Scotland. The announcement was made at a special event at the National Library of Scotland in Edinburgh on 19 January.
On receiving the award Lochhead, who is a regular speaker at the Edinburgh International Book Festival said she accepted the award 'on behalf of poetry itself, which is, and always has been, the core of our culture, and in grateful recognition of the truth that poetry - the reading of it, the writing of it, the saying it out loud, the learning of it off by heart - matters deeply to ordinary Scottish people everywhere.'
In the role of National Poet Lochhead will be called upon to write about key national events and carry out work to promote poetry at home and abroad.
Liz succeeds Edwin Morgan, who held the post from 2004 until his death in August 2010.
Audio recording of Liz Lochhead's appearance at the Edinburgh International Book Festival in 2005.
Guardian article about the appointment of Liz Lochhead as Scotland's National Poet.

Sad loss of Scottish Makar Edwin Morgan.

More articles