We run our own independent bookshops during the Festival - we have two in Charlotte Square Gardens and you can browse to your heart's content.
Every penny of profit from our book sales goes straight back towards the maintenance and development of the Book Festival.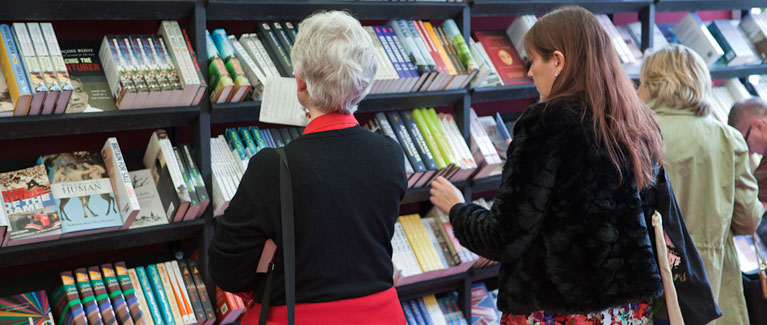 The Bookshop, open daily from 9.30am to 9.30pm, offers thousands of titles from Book Festival and other authors including Scottish interest books, British and international fiction and non-fiction.
The Baillie Gifford Children's Bookshop, open daily from 9.30am to 8.30pm, stocks thousands of titles for youngsters, from babies to teenagers.
---